September 22, 2020
FRAUDITING: WHAT ARE YOU DOING TO PREVENT AND DETECT FRAUD IN YOUR ASSOCIATION? [1.5 CPE or CAE CREDITS OFFERED]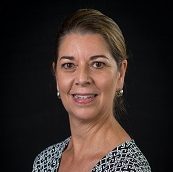 At the CFO/COO Roundtable discussion, moderated  by Julie Broadway, President & CEO, American Horse Council & American Horse Council Foundation, a significant topic of discussion centered around how to prevent fraud, especially embezzlement and internal fraud. Some key prevention strategies emerged:
Have a fraud hotline for fraud detection (both external fraud and internal fraud) and it should be an anonymous tip line
Conduct surprise audits (payroll, A/P, expense reports, etc)
Reconcile your accounts monthly
Have a clear, strong Code of Conduct. This alone cut the duration of fraud and the cost in half. This is especially useful in the current remote working environment.
Crosstrain and rotate job responsibilities
Establish internal controls by utilizing services such as Bill.com to outsource some functions
Run background checks at hiring, 3 years employment, 5 years employment, and further
Follow through with your established internal controls – don't get lazy
Run preventative "phishing" expeditions monthly with both your HR and Finance teams to find your weaknesses. If an employee fails, retrain them. If they fail again, it becomes a performance issue.
Ask employees to declare conflict of interest. Periodically review those conflicts to discover is someone needs recused from certain duties or conversations.
Have a Disaster Plan. It will serve as a mini risk assessment and can illuminate existing loopholes.
ACFE has a great checklist for a Disaster Recovery Plan
Along with the leadership of Julie Broadway, our sole sponsor, Greg Plotts of Aronson, led a dynamic and informative discussion.
The survey results yielded the following:
Survey Results, CFO/COO Roundtable (September 22, 2020)
What do you hope to learn from this session?
·         New ways fraud is being done that I am not aware of to put it on my radar.
·         More about risk assessment.
·         What to avoid and how to remain diligent in detecting possible fraud
·         Areas where others have seen fraud; internal controls in place in other organizations
·         State of practice in preventing fraud.
·         What other people are doing to prevent fraud.
·         Update on implications of cybersecurity in the teleworking environment.
·         Hope to learn how remote working and COVID-19 economic and compliance conditions has impacted operations and risk exposure.
·         Best practices from other participants.
·         What I am missing.
·         All the various fraud problems organizations are facing today.
·         Ideas for securing our cash related transactions, processes and information.
·         What others are doing and if there is more that we should be doing?
·         Current best practices
·         Helpful suggestions to help prevent fraud.
·         How to prevent fraud before it happens
·         Other ideas on prevention and detection
·         Best practices
·         Steps that we should be implementing to avoid history repeating itself for our organization. We had a staff member embezzle money in the 90s but I don't see record of any steps put in place to prevent that from happening again.
·         Make me more aware of the possibilities and what I may do to protect my organization
·         Best Practices and what consequences were imposed on the individual; termination, arrest, litigation etc.
·         Tips for identifying risky areas, particularly with staff working remotely.
·         Refresh and any new info about types of fraud that may be trending now.
·         How others are managing or have managed migration to a new CRM and best practices put in place to prevent cash from raffles being "misplaced".
·         New tips to implement
·         Get new perspectives and ideas for identifying fraud.
·         Become aware of threats or fraud that I've not been aware of.
·         Any new/best practices, what others have done to mitigate banking fraud

CPE Compliance Disclosure:
COURSE DESCRIPTION:
In this course, you will learn how Associations can identify sources of fraud and how to limit your exposure to fraud.
LEARNING OBJECTIVES:
Learn how to reduce the likelihood of internal fraud.
Learn about best practices to implement for fraud prevention
Learn how to probe weaknesses that leave you vulnerable to bad actors
INSTRUCTOR(S): Moderated Roundtable discussion of invited Association CFOs and COOs lead by Julie Broadway, President & CEO, American Horse Council & American Horse Council Foundation
DELIVERY METHOD: Group live presented online due to COVID-19
CPE CREDITS: 1.5
LEVEL: Intermediate
NASBA CATEGORY: Business Management and Organization
CAE Field of study:  Administration
PREREQUISITES:  C-Level Management Experience
In accordance with the standards of the National Registry of CPE Sponsors, CPE credits have been granted based on a 50-minute hour.
U.S Transactions Corp. (CPE Sponsor ID: 138278) is registered with the National Association of State Boards of Accountancy (NASBA) as a sponsor of continuing professional education on the National Registry of CPE Sponsors. State boards of accountancy have final authority on the acceptance of individual courses for CPE credit. Complaints regarding registered sponsors may be submitted to the National Registry of CPE Sponsors through its website: www.NASBARegistry.org.